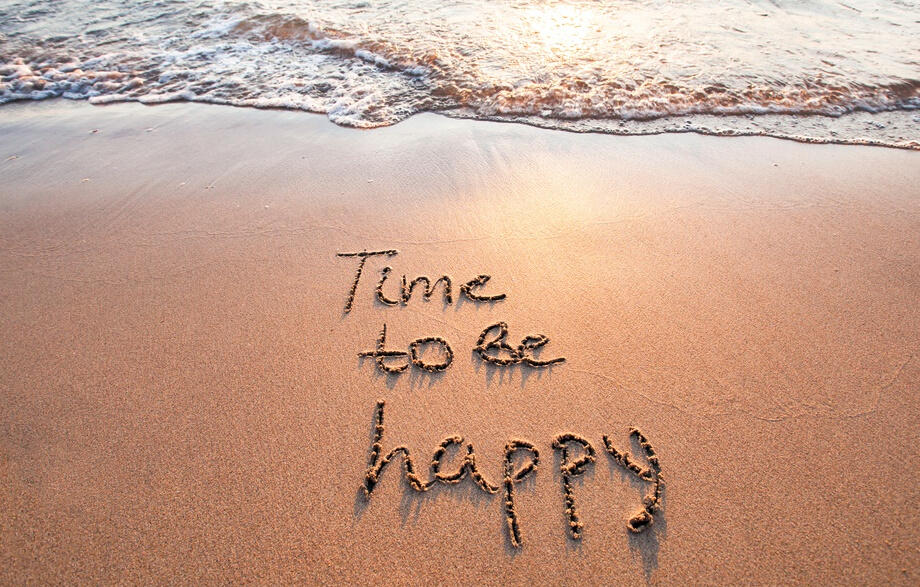 01 Feb

Discovering Our Own True Happiness

Mindful Moments In Our February newsletter:

Three years ago, I sat in a beautiful cathedral on an overcast Sunday morning with tears in my eyes. I could hardly believe the scene. There he was, my son, the second of two children, standing in line ready and eager to walk across the stage to receive his high school diploma. Having carefully planned his college applications, we had an exciting vision of the days ahead. He'd chosen an in-state college not far from home. He had a part-time job that he enjoyed. He'd signed up for his clubs of interest and with a car of his own, he had the flexibility and our trust to move around with more freedom, which would in part give us more of the same.

This was the happiness I had been waiting for. I loved every stage of raising my children, even the times when the painful lessons of parenting landed fast and furious. But I'll be honest, the road of parenting, with its bends and twists and turns, was not the straight line I had imagined and certainly not as glamorous as Hollywood and the big screens suggest. I was eager to do some of the things that the years of day-to-day parenting had put on hold: more unexpected adventures, more cultural immersion and the discovery of new places through travel, time alone to allow my mind to wander, all critical to my own self-care and life as a healthcare professional.

So, first up was my 14-day journey to Italy, Montenegro, Santorini, Greece, and Croatia in November 2019. My son, at 19, proved perfectly capable of holding down the fort at home while my husband and I went off to celebrate my big birthday (yes, one of those birthdays that end in zero). While lying on a sunlit beach in Argostoli, Greece, we mapped out our plans for our next adventure. Portugal, for sure. Marrakech, definitely. Barcelona and Madrid if we had enough time. As our return flight touched down in JFK airport, I literally pushed 'save' on the note we created on my phone about a possible itinerary the following year.

But then, 2020 and COVID-19. And as the saying goes, life is what happens when you're busy making plans.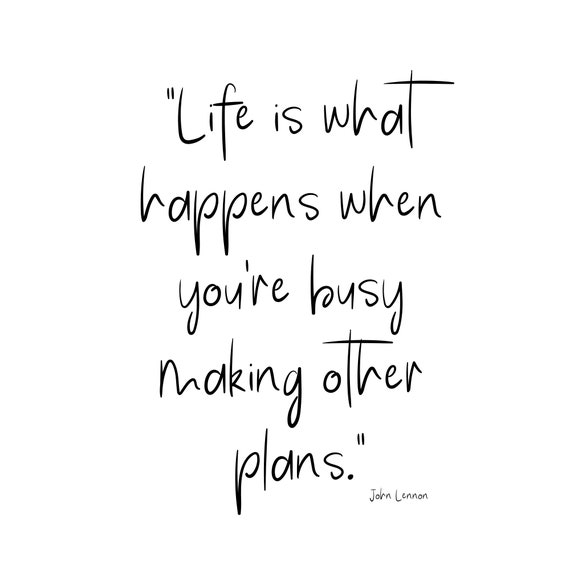 I believe that there is no such thing as reality…there are realities.
There is no 'one way' to experience life. At any given moment, there is a collective reality that we all experience together and there is the individual reality that each of us experiences alone, based upon our individual beliefs and perceptions of the world.
To say that COVID-19 has changed the way we live, the way we work and the way we think about our humanity is an understatement. While I share in the collective reality of loss and sorrow, I also know that individually my own reality has been a daily test of my willingness to find the hope that reframes this experience. I can choose to see this time of my life as failed plans and missed opportunities or I can choose to extend myself into the parts of my life yet unexplored, even close to home.
Maybe not the medinas of Marrakesh or the shores of Portugal but the opportunity to wander and explore did in fact become my reality two weeks ago while driving a very familiar route from my office. Not far off the roadway, I caught sight of the Greenspring Quarry here in Maryland, a 230-acre parcel, dating back to the mid-1800s, excavated of an estimated 35 million tons of stone that had been used to build railroad beds for the transportation of supplies during the Civil War.
Today the parcel is subdivided into residential and commercial components, made beautiful by carefully planted Dogwood, American Elms, and winding walking paths. Nestled in a quiet community just outside of the city, the bottom of the quarry extends to a depth of more than 400 feet (50 feet below sea level) and is the deepest body of water in Maryland, filled by direct precipitation, natural groundwater, and the flow of a diverted stream.
As I parked my car at the water's edge and started my walk along the winding path, zipping my coat and pulling my scarf a little tighter to protect against the crisp January chill, I thought about all the times I've driven this road and never once knew that the quarry was there. Perhaps I'd been too busy thinking of faraway vistas to even notice the beauty of what I saw that day, right in my own backyard: the architecture of bare trees, the graceful landing of waterfowl on the water, the benches carefully arranged like orchestra seating available to all who yearn to witness the symphony of nature firsthand.
The great yoga teachers and sages urge us to consider all aspects of our lives as part of our practice and to see our practice not simply as exercises that help us to grow stronger, more flexible bodies but also more flexible minds. Yoga can help us open to life in all of its joy and pain. In our fast-moving world, filled with all of our plans for the tomorrow that we aren't promised, the true essence of yoga practice is generating the courage to pay attention to our whole life just as it is. Practice, in other words, is our willingness to return to the realities of every moment.
At this moment, is there help that I can give?
Does the person in front of me now need my answers or simply love and acceptance?
In this moment, can I choose joy?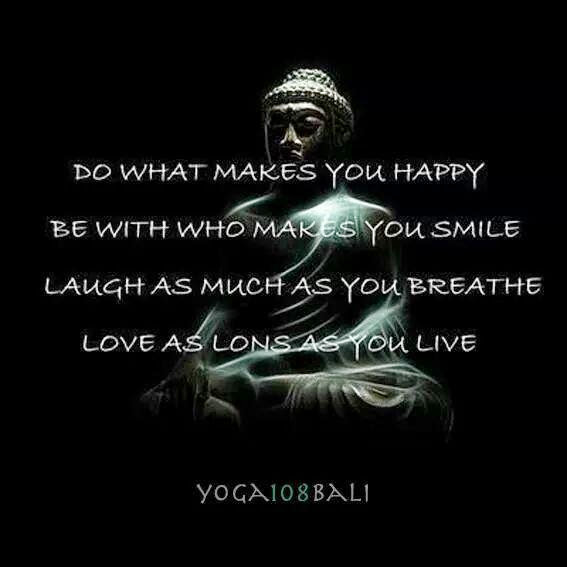 Yoga teaches us that in order to realize lasting happiness – true happiness – we must discover our own true nature; that part of ourselves that is unobscured by thoughts, emotions, limiting beliefs, and our attachment to anything outside the current moment. It is my hope this year to share more of the gifts of yoga with you as an encouragement to create a practice of your own and to find the many ways in which you can integrate these ancient teachings into your everyday life throughout this pandemic and beyond.
Be well. And be good to yourself.
Angel V. Shannon
Get our newsletter, Healthy Housecalls With Angel, filled with tips, tools and strategies to help you bust the burnout, live longer and live better with lifestyle medicine sent to your inbox! Yes, sign me up!