Professional Speaker Request
Health is more than a 'normal' physical. Health is harmony; the joy, purpose and sense of balance people feel in their relationships, their work, their life.
I help organizational leaders refine their core values and apply key strategies of lifestyle medicine into their work environments to reduce employee healthcare costs, optimize recruitment and retention, improve employee engagement, and help employees achieve greater health, vitality and well-being in their lives.
According to research recently published by ClassPass:
Seventy-five percent of professionals surveyed believe it is their employer's responsibility to contribute to their health and wellbeing
More than half reported they'd be more likely to accept (and stay in) a position that offers fitness and wellness benefits
1 in 3 employees who participated in an employee-sponsored wellness program reported more frequent exercise, improved morale, and increased productivity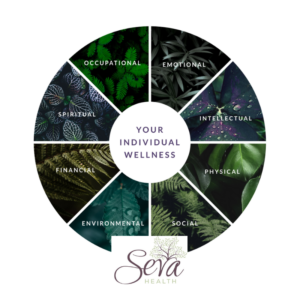 In my 27 years of clinical practice, I've seen it all: heart disease as a result of work-related stress; diabetes as a result of 12 hour workdays and quick-fix food choices; insomnia and migraines as a result of stressful caregiving and little self-care. I've seen poor lifestyle choices become diagnoses that get carried from one doctor and hospital to another. And I've seen the US health care system – one with huge potential – spin its wheels year after year from the fiscal burden of chronic diseases managed with prescriptions for pills rather than prescriptions for  lifestyle changes and emotional healing.
Poor health hurts people.
Poor health hurts families.
Poor health hurts communities.
Poor health hurts the corporate financial bottom line.
Changing the way we think about health matters.
"Leaders and managers need help, support and training in recognising and combatting the signs of stress — not only in the staff they manage, but also in themselves. For the best results, wellness programmes should include ways for their employees to get and stay physically healthy, manage their stress levels as well as help with financial, social and emotional health."

Aetna, Business of Health 2020 Report, Tackling Polarised Perceptions In Corporate Health and Wellness
After 20 years in medicine, I decided the world deserves better. In addition to my clinical practice, I developed Fit & Functional For Life ®,  a holistic, transformative, 8-dimensional telehealth based coaching program designed to restore and replenish physical and mental health for a lifetime. I energize audiences at corporate leadership retreats, conferences and organizational team meetings and leverage the power of engaged listening and collaborative dialogue. Together we build upon collective intelligence, share creative strategies and leave with the singular goal to create healthier communities through a healthier workforce; to transform the way we think about health and medicine and to simply change lives.
Sample of Speaking Topics:
Reaching Peak Performance: Lifestyle Medicine For Personal & Professional Success
Reaching peak performance is one thing but sustaining it throughout our careers, is another. In this seminar we discuss 4 key areas of research supported lifestyle modifications to optimize mental and physical health that in turn  improve focus, increase personal productivity and create greater vitality and financial success. The framework of these lifestyle modifications is based upon the acronym 'MEDS' which I created to detail the 4 Key Areas of Lifestyle Optimization: Meditation/Mindfulness, Exercise, Diet (Nutrition) and Sleep.
Mindful Leadership At Work and In Life
The health of an organization is directly proportional to the health of its leadership. In a rapidly changing world, organizational success demands an environment in which insight, compassion and equanimity flourish. This seminar is an opportunity for leaders to explore new and established research on meditation and Mindfulness Based Stress Reduction (MBSR) as tools for managing personal and professional stress; for recognizing unproductive habitual patterns in personal and professional interactions; for developing greater focus and clarity; for improving mental resilience and for cultivating an inspired and engaged workforce.  
Contact us to learn how we can tailor a training that will help you and the individuals within your organization realize your full potential through lifestyle optimization and mindful leadership.
Speaking Engagements, Interviews and Features:
Angel V. Shannon: A Legacy of Functional and Integrative Medicine. Interviewed by Yvette Taylor-Hachoose, JD, principal of Taylor-Hachoose, LLC and host of What's Your Legacy, April 2020.  Audio Link Here
The Intersection of Climate Action, Social Justice and Healthcare. Interviewed by Rona Renner, RN, host of About Health, KPFA Public Public Radio, July 2020.  Audio Link Here
Baltimore Clinician Spotlight, July 2020. Perissos Therapy, Baltimore Maryland. Read Here
.
Small Changes You Can Make To See Big Results This January. January 2020. Interviewed by Deanna Debara, FitBit Magazine. Read Here
Lectures and Presentations:
Creating Work Environments Where Good Health Thrives, We Are Connect-ED, Bethesda Maryland Chapter Launch, July 2020
Reaching Peak Performance: Applying Lifestyle Medicine In Today's Workplace, CSQ Transportation Services,  December 2019
Food, Mood & Mental Health: A Functional Approach to Healthy Aging, Nutrametrix Custom Health Solutions, Professional Healthcare Provider Online Summit, December 2019
Food & Mood: Functional Medicine For Mental Health, Professional Provider Educational Series, Seva Health, Maryland, May 2019
Sleep Disorders in Memory Care, Annual Conference of the Alzheimers Association of Maryland, Towson, Maryland, April 2016
Sleep Disorders in Memory Care, Arden Courts Memory Care Center of Towson, Baltimore Maryland, September 2016
Nuts and Bolts of Behavioral Health in the Assisted Living Setting, Anne Arundel County Department of Aging, Maryland
Healthy Aging Summit, Senior Center Speaker Series, Catonsville Senior Center, Catonsville, Maryland, 2016
It Takes a Village: Strengthening Cultural Competency in Diabetes Education, Maryland Association of Diabetes Educator 2015 Annual Conference, November 2015
Cultural Competency: Beyond Black and White, Tidewater Community College 2014 Faculty Leadership Program, Virginia Beach, Virginia, November 2014
Angel's Bio
Angel V. Shannon, MS, CRNP, is a board-certified adult-geriatric nurse practitioner and the founder of Sēva Health and The Sēva Institute. She specializes in integrative health and lifestyle medicine for adults and seniors.  Drawing upon over twenty five years of experience in chronic disease care and personal study of mind-body medicine, Angel takes a uniquely integrative approach to preventive health care. Using the tools of functional medicine and mindfulness, Angel's patients and private coaching clients uncover root causes of their conditions, developing strategies that change their lives, not just their symptoms.
Highlights of Angel's dynamic career include her first position as an intensive care unit nurse at the world renowned Johns Hopkins Hospital in Baltimore to whom she credits for giving her a solid foundation of excellence in critical care nursing; her many years as a coronary care/CCU nurse at the esteemed University of Maryland Medical Center; her experience gained at United Healthcare where she learned the many ins and outs of healthcare insurance and policy, and her most meaningful experience as a community health nurse working throughout the Greater Baltimore region for the Visiting Nurses Association of Baltimore.
Angel earned her masters of nursing at the University of Maryland, School of Nursing in Baltimore while also working as a graduate teaching assistant in the Department of Family and Community Health.  Prior to graduate study, she earned her baccalaureate in nursing at the esteemed Penn State University College of Nursing and studied business management and finance at St. Johns University in New York.
In addition to her role as a clinician, Angel believes strongly in the importance of educating the next generation of nursing leaders.  She worked as an adjunct instructor of Family and Community Health at her alma mater, Penn State University College of Nursing.  She holds strong ties to her community in Maryland and is a member of the Maryland Community Research Advisory Board for the University of Maryland, School of Public Health Center for Health Equity (MD-CRAB).
Angel's personal foundation is rooted in mind-body wellness which she strives to make accessible in her surrounding communities. In 2008, after earning her credential as a Registered Yoga Teacher, she developed a highly successful community based gentle yoga program specifically for older adults and seniors in Maryland.  A lifelong learner, Angel is a proud student of the U.S. Kuosho Academy in Owings Mills Maryland where for the past five years she has studied the ancient practice of T'ai Chi and QiGong — knowledge she skillfully weaves into her clinical and coaching practice.
A frequently sought after seminar leader, Angel is a dynamic speaker who writes and lectures frequently on healthy aging, mindfulness and prevention-focused healthcare.
Credentials:
Masters of Science, Adult-Gerontological Nurse Practitioner, University of Maryland School of Nursing, MD
Bachelors of Science, Nursing, Penn State University College of Nursing, PA
Business Management, St. Johns University, NY
Certified Yoga Therapist and Instructor, RYT-200, Yama Therapeutics, MD
Memberships:
American College of Lifestyle Medicine (ACLM)
American Association of Diabetes Educators (AADE)
Sigma Theta Tau International,  Honor Society for Nursing (STTI)
Advisory Board Appointments: 
Board Member, Maryland Community Research Advisory Board, University of Maryland School of Public Health, Center for Health Equity (MD-CRAB) (2015 – present)
Board Member, Johns Hopkins Community Research Advisory Board (2016)
Board Member, Maryland Association of Diabetes Educators (MD-ADE), (2014 – 2017)
Please use our convenient contact form to get in touch today. We look forward to serving you and the members or your organization!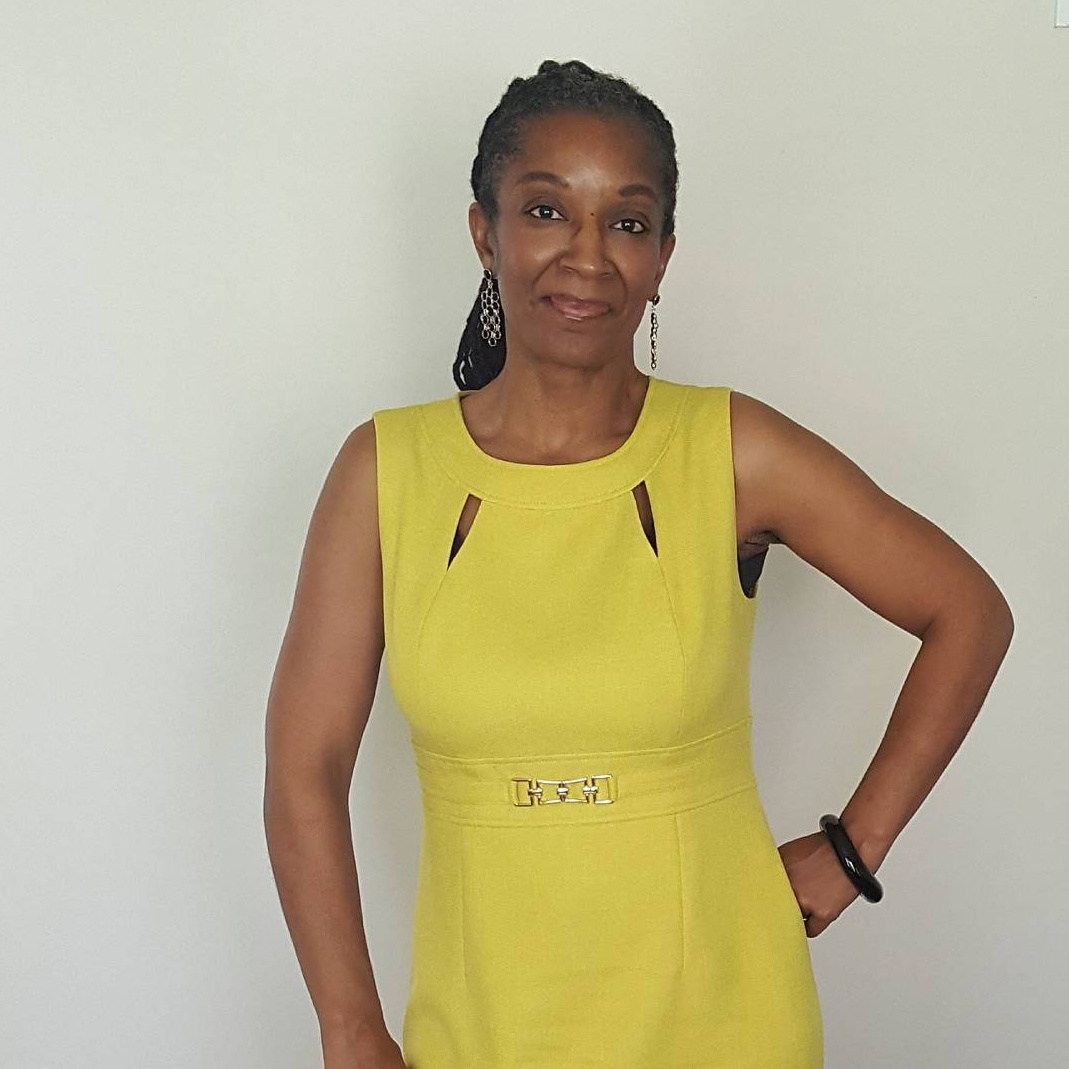 Speaker Request Form
---