---
We believe that great answers come from great questions.  Our clients are those who've asked themselves the simple question: what am I looking for in my health care experience?
Experience has taught us that it's not just the service that matters, it's the quality of the experience.
Have you or your loved one answered NO to any of the following questions lately?  If so,  it may be time to consider the Seva difference.
My doctor finds the root cause of my symptoms and asks me questions about my diet, how well I'm sleeping, whether or not I have a lot of mental stress and what I'm doing to cope with it
My doctor orders specialized lab tests to check for vitamin deficiencies, cortisol and other hormone imbalances before prescribing a new medication
My doctor takes the time to thoroughly explain my condition to me and gives me educational materials so I know what's needed to keep my condition under control
At every appointment, my doctor thoroughly reviews my goals, identifies my accomplishments and helps me set new goals with plans to reach them
My doctor knows what is most important to me and is well versed in a full range of treatment options, including natural supplements and complementary therapies like acupuncture, meditation and massage
I can get in touch with my doctor using video, text or even just by phone
I have sufficient time with my doctor to ask questions and voice my concerns without feeling rushed or unheard
I always feel like my doctor hears what I am saying and is not distracted by computers, phones, faxes or other things going on in the office
When I leave my doctor's office, I completely understand what I need to do, what medicines or supplements I need to take and what symptoms I need to look out for
I'm very happy with the health care I receive and feel much more empowered and educated after my doctor appointments
These days everyone is talking about millenials but why should they have all the fun? Adults and seniors want vitality and good health, too!
Owned and operated by Angel Shannon, a board certified nurse practitioner with over twenty-five years experience, Seva Health is the smarter solution for adult integrative health care because it's not just about living longer, it's about living BETTER.
In addition to adult health and wellness services, our Seva Seniors Care™ provides needed support for caregivers who want to help their senior loved ones remain active and healthy within their own homes and communities. If you're a caregiver, our Seva Seniors Care™ housecalls means less time lost from work, less time spent in traffic and more time enjoying what's meaningful for you.
Are you the caregiver for an older adult? Does any of this sound familiar?
"Every time my Dad has a problem he gets a new prescription. I know he's getting older but I'm afraid of all of these medications. Is there any chance he can solve some of his concerns with a more natural approach?"
"My mother is starting to show early signs of memory loss and we're getting concerned. Is there anything we can do to slow this down?"
"I've read that diet can play a big role in mental health, especially in older adults. How can we find out if my aunt's diet is making her depression worse?"
"My elderly sister has a terrible time sleeping and she's afraid to take the prescription her doctor gave her because it says it may make her fall and she lives alone.  Isn't there something else she can do?"
"I feel so bad that Mom has to go to her checkups all by herself.  But what choice do I have?  I have kids of my own and I have to go to work."
"The house call service we use sends a different nurse practitioner every time. We can never get anyone on the phone and every time I turn around it's someone different.  The care is just too inconsistent."
Have a look at our YouTube Channel to see how house calls and virtual health in our Seva Seniors Care™ program can help.
Seva Health offers personalized integrative care for adults and seniors which means we look for root causes of illnesses and take a holistic approach to healing.  The list below includes common illnesses and conditions that we provide care for:
---
Want to schedule an appointment in our Pikesville Maryland office?
Click here to request an appointment: Seva Health Appointments
Want to request a house call for integrative care of an elderly loved one? Review Seva Health House Call FAQs below.
How do I schedule a Seva Health House Call?
Our scheduling office is open  10:00 a.m. – 5:00 p.m. Monday – Friday. To contact us, please call our office at 410-299-3803 or you may use our email contact portal below.
Please note:  new client appointments are scheduled  on Tuesdays between the hours of 9  a.m. – 5 p.m.   We do not schedule routine house calls on weekends however our after hours service line is always available  to address urgent questions for our existing patients.
What will happen at my first appointment?
Once you've scheduled your appointment we will provide you with a few basic forms via email to complete prior to our visit.  Please have those forms available for your first visit.   Our practice coordinator will call you one day before the house call appointment to confirm. Arrival times are approximate and may vary depending upon traffic and weather conditions.
Your appointment will include care for the problem or illness, a thorough health history review, a physical exam, any necessary prescriptions, and may include written orders for tests such as x-rays or lab tests, depending upon the nature of your concerns.   First appointments for our primary care patients are usually one hour.  Follow up visits may last up to 30 minutes or more depending upon the concern.  The frequency of follow-up visits is determined by the level of illness and conditions being managed.  No matter what, you may rest assured that ample time will always be provided for your concerns.
Will I have the same provider for every primary care appointment?
Absolutely.  As an independently owned private practice, we pride ourselves on our ability to provide consistent care. Unlike larger home care corporations with high staff turnover rates, you will never have to worry about lost emails, unreturned phone calls, or waiting weeks to get an appointment and you will never have to worry about  your care being shifted from one provider to the next. Angel Shannon will be your care provider and all calls are returned within 24-48 hours.*
Will Seva Health accept my insurance?
Seva Health currently accepts traditional Medicare, Railroad Medicare and Aetna as primary and CareFirst, AARP, Cigna and others as secondary insurances.  We will bill Medicare directly for the cost of your home visit.  Medicare pays 80% and your financial responsibility is 20%.  If you have a secondary insurance, it will typically cover the 20%.   If a balance is left on your account you will need to pay that prior to a follow up visit.   For your convenience  we accept money orders, Visa and Mastercard, and American Express.  We do not accept checks for payment nor do we carry or exchange cash.
What if my insurance doesn't cover house calls?          
At Seva Health we believe that all health care is necessary care.  Oftentimes, large insurance companies disagree about which health care services will be covered. Our unique practice model is structured to accommodate all patients whether you have insurance or not.  We are also an excellent option for individuals who have high insurance deductibles and are paying high out of pocket costs for care that is not convenient nor comprehensive. Please contact our office for further information on flexible self-payment arrangements if you do not have insurance coverage.
Does insurance cover integrative health care?
At Seva Health, we use an integrative approach to all of the care we give. Integrative medicine is not a separate set of services–its the model of our practice.  Nutritional supplements, diet and lifestyle counseling and mind-body practices that help eliminate stress is all included in the care we provide.
What if I need x-rays or other diagnostic tests?
As a local, privately owned practice we know our patients and the local economy well.  We strive to keep your costs as low as possible and will only order  x-rays, CAT scans or other diagnostic tests that we determine are needed.  We will provide a written order for you to have those tests done and the results sent directly to us.
When getting to the lab or an imaging center is difficult, we refer to local providers who are able to perform X-rays, ultrasounds, EKGs, and more right in your own home.
What about getting my labs done?
No problem.  Lab orders are provided during your appointment and in between appointments by request.  As an integrative health practice focused on disease prevention, we partner with Genova Diagnostics to help you obtain the specialized tests you need. Genova Diagnostics is a fully accredited clinical laboratory, recognized internationally for their support of providers like us who wish to provide more personalized treatment and prevention of chronic disease. If getting to the lab is difficult, we will provide a referral to one of our preferred independent mobile phlebotomy providers for same day or next day service in your home, at your convenience.  Costs for mobile phlebotomy services will need to be discussed with the mobile phlebotomy provider.
What areas in Maryland does Seva Health provide house calls service? 
Currently, Seva Health provides primary health care in Greater Baltimore and neighboring counties.  Please inquire by calling our practice coordinator.
Does Seva Health charge a travel fee?
At this time we do not charge a travel fee for visits within the Baltimore Metro area that are less than 20 miles from our Owings Mills business office. A pro-rated mileage fee will be charged for locations that exceed 20 miles. Contact our office for pricing. Please note: Seva Health does not provide service beyond a 40 mile radius.
Can I keep my current primary care physician?    
At Seva Health, we believe that continuous care is better care.  Therefore we encourage you to making Seva Health your "home" for all of your primary care health needs.  We ask that you notify your previous primary care provider of your intention and have your medical records transferred to us.  Records may be sent by mail to our address.
Please note that if Seva Health is not your primary care provider (PCP) we will not be able to refill prescriptions written by your other providers, provide after-hour call service or answer additional clinical questions by phone, as these benefits are only available to our primary care patients. Seva Health will not prescribe controlled substances such as narcotics without previous medical records and a thorough history and physical examination.
How will Seva Health maintain my medical records?
At Seva Health, we do things differently.  We want more time to spend with you, not with unneeded paperwork. We are committed to sustainability and environmental stewardship, which means we make sure that every aspect of our business practice is 'Earth friendly.' We use a computerized wireless Electronic Medical Record (EMR) which contains all of the information you'd find in an old fashioned paper chart.  Using smart, secure technology, we are able to review important reports such as labs and x-rays results, and consultation notes from other specialists, right from your home. With one click of a button, we are also able to refill your prescriptions while we are in your home so that no mistakes are made.  Unlike paper charts, these new technologies allow us to work more efficiently and to reduce the risk of errors.  Our Electronic Medical Records are HIPAA compliant, which means that your private health information is always secure. Best of all, we encourage our patients and families to use our Patient Portal to access their medications, lab results, and more.
What if I need to see a specialist?
No problem. Having worked in Greater Baltimore for over 20 years, we pride ourselves on the professional relationships we've maintained with highly experienced specialists who we are confident will provide you with exceptional care.  We will happily provide you with referrals when needed.  We can also help to arrange transportation to the specialty appointment if needed.
How do you handle emergencies and urgent care?
Seva Health provides primary care and virtual integrative health coaching services only. Please dial 911 for any emergent health care needs.
What if I am admitted to the hospital?
When our patients are hospitalized we ask that a caregiver notify us by telephone so that we may update our records accordingly.  We participate in the Chesapeake Regional Information System for our Patients (CRISP) and are able to collaborate with other providers to get up to date information on your hospitalization.  Once discharged, we provide a special "Hospital to Home" visit.  At this extended visit we review the hospital discharge orders, order any needed supplies, refill prescriptions and provide referrals to any specialists that are needed.  Our goal in the Seva Hospital to Home™ program is to help you get settled back in at home and reduce your risk of going back to the hospital again.
Telemedicine Video Visits Available for Current Clients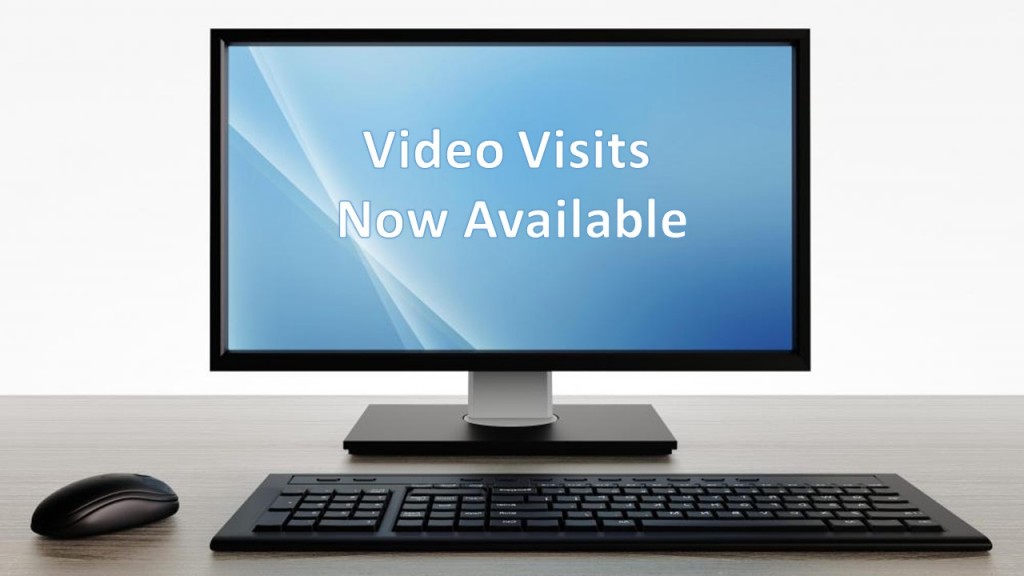 Never heard of telemedicine? Click HERE to learn more.