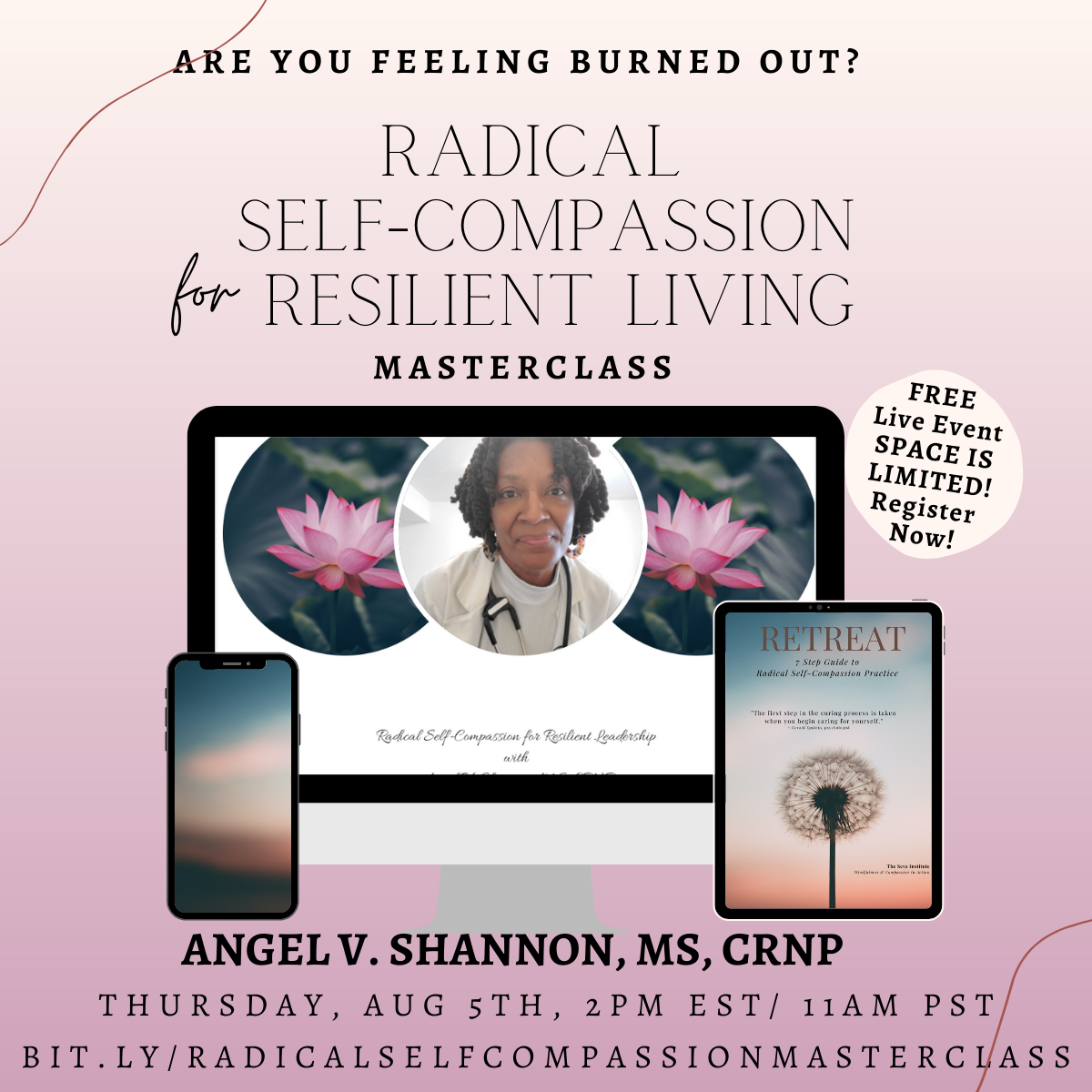 04 Jul

New Masterclass: Radical Self Compassion for Resilient Leadership

Re-entry anxiety.
Balancing expectations.
Negotiating healthy boundaries.
Figuring out what 'back to normal' will really mean for you and your family.

Is all of it giving you serious mental and physical fatigue? Honestly, are you feeling burned out?

It's okay to say Yes. And it's even more okay to want to do something about it.

I want to share my near burnout story with you and how radical self-compassion practice changed my life.

I want to share with you the actual science of burnout — cortisol, circadian rhythms, hormone imbalance — and how it differs from "just stress."

But most importantly, I want to show you how self-compassion practice will dramatically change the way you show up in your relationships, in your work and ultimately in your life. ** Guaranteed**

Join me in my FREE live masterclass, Thursday August 5th, 2PM EST/11AM PST.

?? Details and REGISTRATION HERE. 

Let's change the narrative of how we 'return to work' one precious life at a time. Sign up and then share the link with a friend.