31 Aug

Flagging Libido? Herbal Allies May Help

Welcome to Healthy Housecalls with Angel, a weekly round-up of tips, tools, and strategies to help you live longer and live better with lifestyle medicine. Like it? Forward to a friend, who can subscribe here.

Since the dawn of time, people have been seeking out ways to enhance performance in the bedroom. Many herbal traditions have botanicals that are called aphrodisiacs – plants that may increase sexual desire or potency.

While there are many misconceptions about herbal medicine and libido, many so-called "natural" products found online are actually laced with Viagra. Yikes!

Herbs can be helpful for issues with low libido for both men and women, but their gentle action takes time to build. This more natural approach is not about just popping a pill and hopping in the sack. Unfortunately, many people are uncomfortable or feel awkward talking about libido and issues around sexual function with their health care practitioner. I'm here to tell you that a healthy sex life is an essential aspect of health and life! Changes in this area may even be an early warning sign of health conditions that warrant more attention.

Beyond relationship dynamics, libido is influenced by:
Mental health issues
Stress
Heart disease and high blood pressure
Hormonal changes
Side effects of medication
Diet
Problems with the urinary or reproductive system
Nerve damage
Herbal medicine can play a role in improving waning sexual desire, but you should also address any diet, lifestyle, health, and emotional factors as well. Here are a few herbal aphrodisiacs you can get started with:
Muira Puama (Phychopetalum olacoides)
Also referred to as "potency wood", this herb is also used to treat neuromuscular disorders. Women taking Muira puama in combination with Ginko reported a 65% improvement in libido after one month, while men have shown a 50% improvement in erectile dysfunction symptoms after two weeks of use.
Korean Ginseng (Panax ginseng)

This traditional medicine is often used in Chinese medicine for someone who is also burnt out or exhausted, targeting many of the underlying drivers of low libido. This herb doesn't need to be taken continuously – you can stop when you feel that it's working.

Tribulus Terrestris

This effective herb is known to boost both muscle strength and sexual potency. It can act as a testosterone normalizer in both men and women, which makes it particularly useful for menopausal women with low libido.

Horny Goat Weed (Epimedium saggitteturn)

This plant allegedly got its name after farmers noticed increased friskiness in their goats after grazing on it. Containing a plant chemical known as icariin, it works by relaxing the smooth muscle of the genital organs, similar to how Viagra works. Bonus – this herb has also been known to help with depression symptoms by regulating serotonin, noradrenaline, and cortisol.

Damiana (Turnera diffusa)

As a tried and true herb for uplifting a tired and stressed nervous system, this herb can have a revitalizing effect to reduce anxiety in the bedroom. It can help stimulate the nervous system and improve blood flow to the genital region, working best when taken over time as tea.

Not sure where to start finding herbal remedies? I've recently partnered with Mountain Rose Herbs, a company committed to quality, organic botanicals. Today is the LAST DAY of their biggest sale of the year. You can save 25% at checkout when you use code ExtractSale25.

When helping my clients improve their health through natural means, I want to be sure they are getting the best product out there. Hit reply if you have any questions on where to start!

*Note: talk to your personal healthcare provider before taking a supplement of any kind.
Did you know that the Fit and Functional for Life community brings together people from all walks of life to learn these skills?
You can join today for FREE and discover new ways to redefine what a path to health and wellbeing can look like for you.

Click the link below to learn more and get started!
---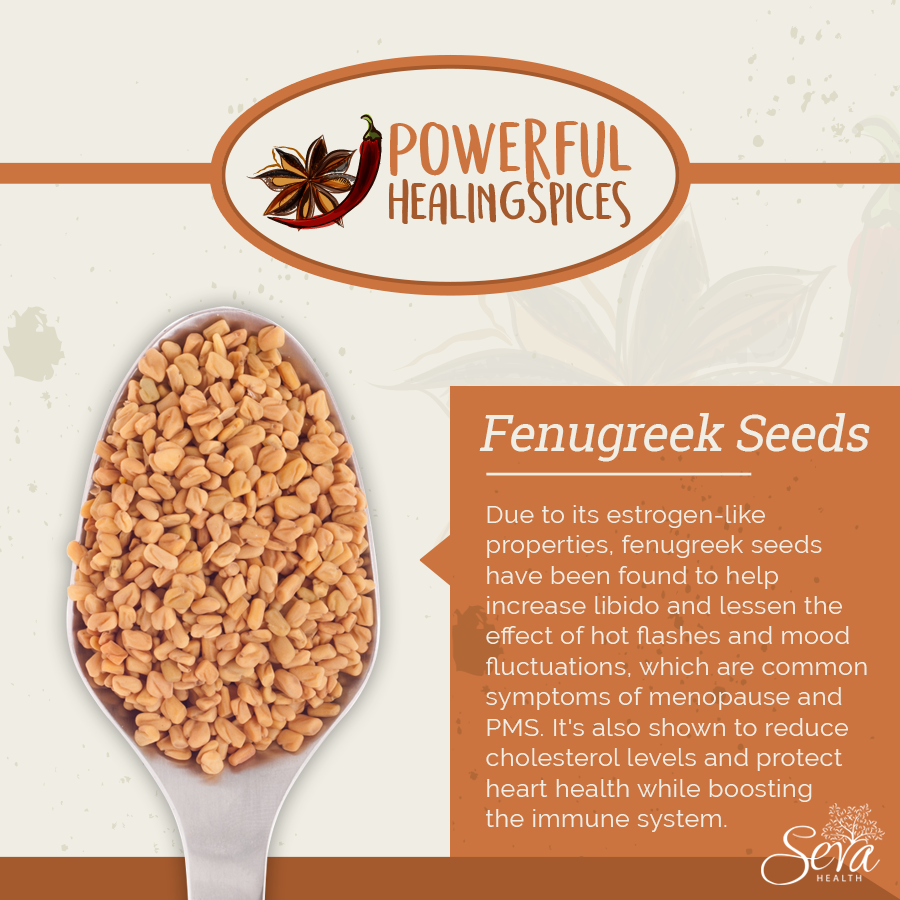 ---
Struggling to find a path to wellness that fits you?

---
Want more tips, tools and strategies to help you live longer and live better with lifestyle medicine? Join our mailing list today!