Seva Wellcare: Virtual Health Coaching
---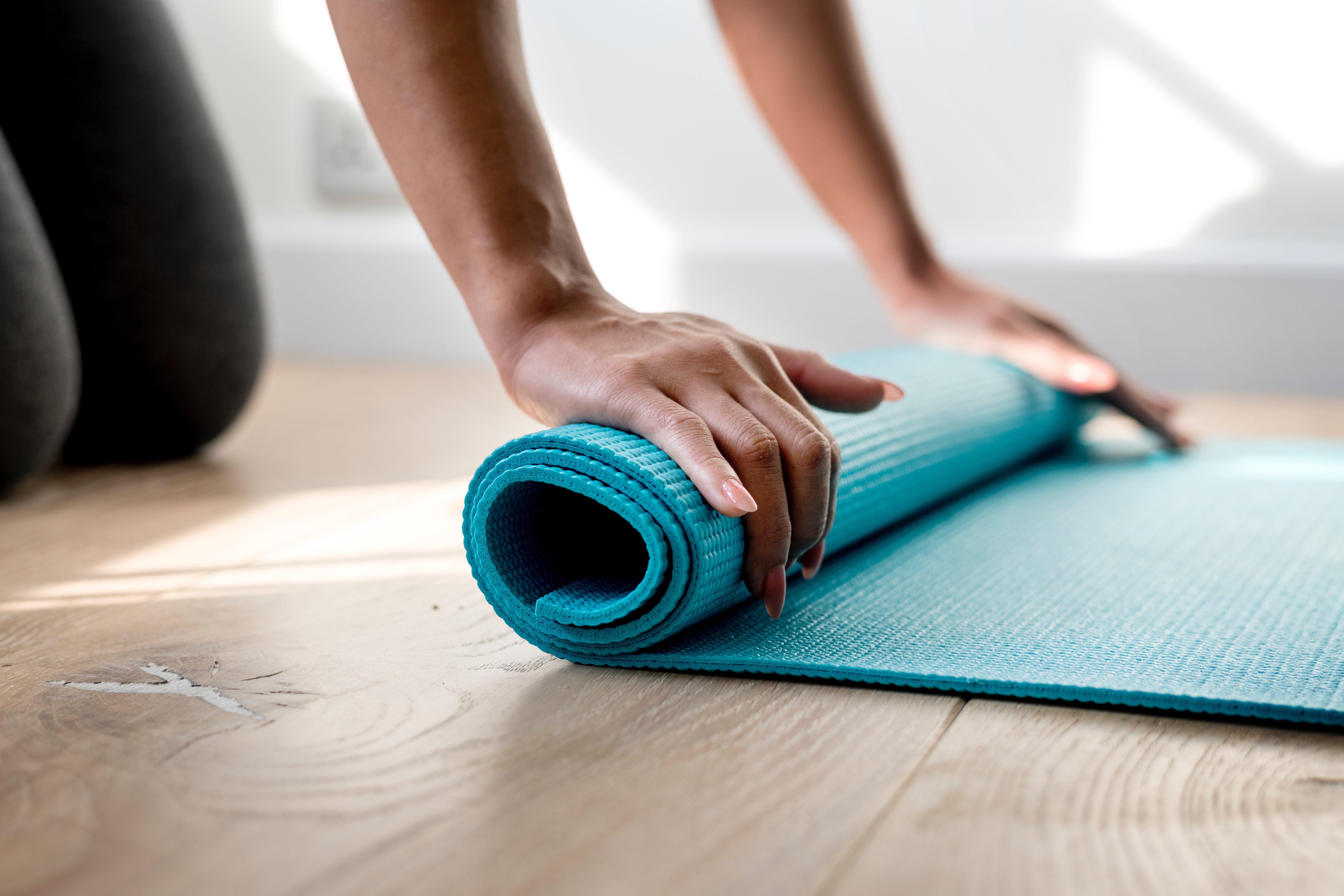 "Health is the first wealth" – Ralph Waldo Emerson
It's no secret that health care has changed. Advanced technologies are helping us detect diseases sooner and new medicines are introduced daily to help get them under control. People are living longer than ever before and no matter how old or young, we all want to find the secrets to aging well.
But for all the modern medical advances making news today, we admit we're a little old fashioned. At Seva Health we still believe in the timeless maxim that "health is the first wealth" and "an ounce of prevention is worth a pound of cure." While some people may think of prevention as a 15 minute annual physical and a whole host of screening tests, we go the extra mile to help you develop a healthy lifestyle.  Our question is: what if mindfulness and nutritional counseling were as much a part of your physical as your weight and blood pressure?  How much more productive could you be at work if you had a consistent sleep pattern that allowed you to wake up refreshed and rejuvenated from a good night's sleep? What if we changed our lives and not just our symptoms?
Introducing Seva Wellcare. Integrative health coaching, where and when you need it.
"My biggest issue has always been my weight and it scares me because everyone in my family is diabetic.  After having my physical and figuring out that there was nothing really "wrong" with me, Angel helped me really get serious about it.  It wasn't my thyroid or any other kind of problem.  It was just me.  She asked me questions that no doctor had ever really asked me before.  I learned how to pay attention to my body and I learned how to stop the negativity that I kept repeating to myself.  I realized I could actually get control over my eating and my exercise. I still have a ways to go but when I look in the mirror now and see myself 30 pounds lighter and realize that I'm not prediabetic anymore?  I still can't believe this is me."

~ Kim G., Owings Mills, MD
Seva Wellcare™ Virtual Health Coaching may be just right for you if:
You want more out your healthcare experience with less focus on disease and more on prevention, vitality and breakthrough research for living longer and better
You're ready to transform your life by working one on one with an experienced healthcare provider who shares your value of an integrative, holistic approach to health and can help you mitigate stress related symptoms before they develop into disease
Your time is valuable to you and you welcome personalized access to an experienced clinician using convenient remote technologies such as HIPAA secure video calls, texts and emails
Your current healthcare provider has suggested lifestyle modifications such as changing your diet, creating an exercise regimen or stress management plan but hasn't explained how to get started
Seva Wellcare ™ — making personalized, integrative health care easier.
Do Any of These Symptoms Sound Familiar?
---
Irritability
 Skin, Hair, or Nail Problems
---
Inability to Focus
 Difficulty Falling Asleep
---
 Weight Gain
Feeling Excessively Tired
---
 Overeating
 Chronic Tension Headaches
---
 Poor Appetite
Feeling Overwhelmed
---
Appetite Loss
 Constipation or 'Stomach Problems'
If so, a few key areas of our focus will include attention to:
---
Diet & Nutrition: Understanding 'Superfoods'
Mental Detox and Self Care: Getting Out of Emotional Ruts
Know The Numbers: Understanding Lab Results
---
 Vitamins & Herbal Supplements: Building Your Own Kitchen Pharmacy
 Weight Reduction: Take it Off, Keep it Off
Q&A: Key Questions to Ask At Every Medical Appointment
---
Personal Stress Mapping: Rewriting Your Health Narrative
Complementary Therapies: Building Your Own Yoga, Tai Chi or Meditation Practice At Home
How Does Integrative Health Coaching Work?
The medical evidence is clear: stress is the precursor of every disease. A body that lacks sufficient rest, optimal nutrition, and physical movement is a body at risk for illness; a mind unable to manage emotional triggers is a fertile ground for poor decision-making about health. Eliminating stress seems to be the most obvious answer, doesn't it? If only it were that easy.
Many health coaches emphasize eliminating stress, but Angel sees this differently.  Stress is inevitable because life is unpredictable.  Angel helps you shift the focus from the impossible goal of "eliminating stress" to the more realistic one of learning how to cope with it.
Using an Integral coaching framework, Angel meets you right where you are on your healing journey with the simple goal of helping you rewrite your health "narrative." As a clinician with over twenty-five years experience in chronic disease management, Angel recognizes that the health narrative is the story we tell ourselves every day about the state of our well-being; it's the story that affects our thoughts about exercise, food choices, time management and daily rest. It's the story we've heard over and over about our family genetics, that leaves us feeling powerless to execute change. The health narrative is a path paved by true and untrue stories. Health and wellness, therefore, must begin with learning to rewrite the narrative.
A little background …
The Integral model of coaching prioritizes salutogenesis, a concept first articulated by Israeli Sociologist Aaron Antonovsky, which literally means the creation of health and health-promoting behaviors. Salutogenesis transcends illness and embraces wellness. This approach is significantly different from the more common focus on disease, or pathogenesis, found in Western medicine and many health coaching frameworks. The salutogenic model accepts that stress is an inevitable part of life and an ongoing, unpredictable source of tension that will never, realistically, be eliminated. Rather than spin our wheels trying to eliminate stress, we develop and strengthen inner resources to alleviate the impact of stress in our lives.
In rewriting your own health narrative, Angel becomes your partner in health, helping you embark on a journey of self-discovery through the eight specific dimensions believed to most impact your health decisions.  These dimensions include all aspects of your life: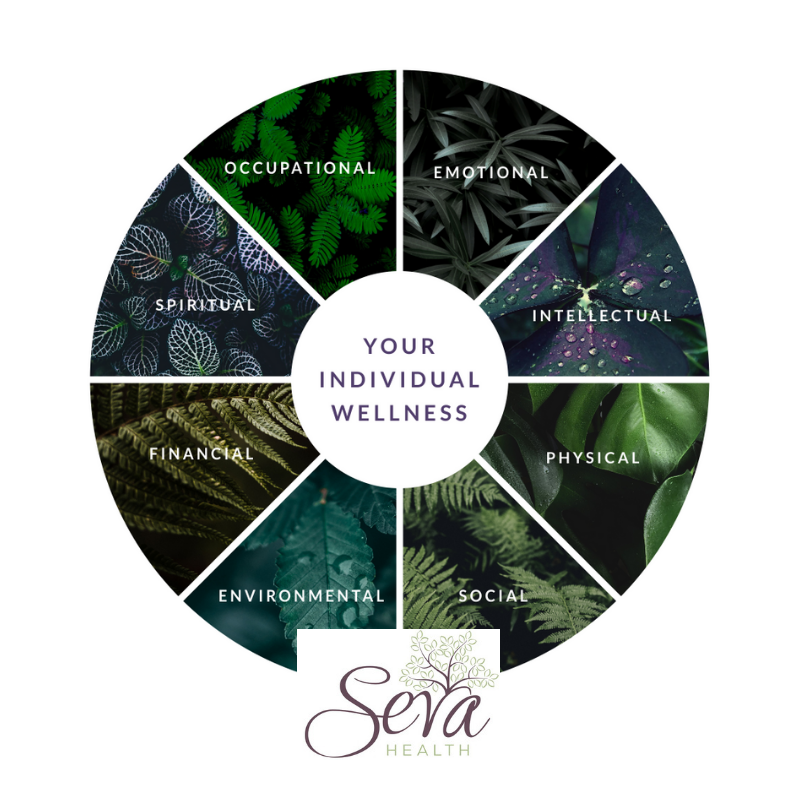 Emotional: gaining strategies to effectively cope with strong or difficult emotions
Spiritual: exploring personal definitions of faith while developing a sense of purpose and meaning in life
Environmental:  creating supportive, nurturing environments that create harmony and support well being
Financial:  finding satisfaction with financial obligations and future goals
Mental/Intellectual:  establishing a 'life-long learner' perspective while building on innate creative abilities
Occupational:  finding meaning and personal satisfaction with work
Social:  developing a support system that helps deepen the sense of connection and belonging
Getting Started
Your journey into a healthier lifestyle will begin with a simple Discovery Call. Angel will talk with you about your health concerns and your goals to decide if her approach meets your needs and the vision you have for your new life.
Next, you'll schedule your initial coaching session and take some time to complete your Health & Wellness Inventory and Personal Health & Wellness Roadmap.  Your Health & Wellness Inventory provides a deeper look into your current health concerns and existing practices while your Health & Wellness Roadmap is what you envision your health to look like.  A roadmap involves envisioning an optimal state of health in all 8 domains of the wellness wheel.
Next, you'll meet with Angel in a 'virtual office' using her HIPAA-secure telemedicine video portal. You can do this with your phone, tablet or desktop computer. During this 90 minute session, you and Angel will review your Health & Wellness Inventory and your Personal Health & Wellness Roadmap. Each coaching session will touch upon one or more of these dimensions using your roadmap as your guide.
Together, you and Angel will discuss Functional Medicine testing, nutraceutical support, mind body practices and more to get you on the path to full spectrum health and well-being.  You'll discover hidden links between your inner personal values, intentions and the perceptions that shape your daily outer behaviors and affect the whole health system.
Through consistent and intentional efforts, you will gain:
valuable insight into your own stress coping mechanisms
tools to better predict and modify stressful situations
strategies to become more mindful and productive throughout your day
personal mastery of mind-body practices that ultimately improve your state of well-being
---
Begin Your New Health Journey Today!
---
---
→ Are you ready to prioritize prevention, vitality and longevity?
→ Are you ready to get better control of personal stress?
→ Are you ready for an accountability partner to hold you to your goals?
→ Are you ready to change your
life

, not just your symptoms?
Then let's get started. Schedule your Discovery Session today!