Personal Health & Wellness Roadmap: e-book
$19.99
My biggest issue has always been my weight and it scares me because everyone in my family is diabetic. After having my physical and figuring out that there was nothing really "wrong" with me, Angel helped me really get serious about it. It wasn't my thyroid or any other kind of problem. It was just me. She asked me questions that no doctor had ever really asked me before. I learned how to pay attention to my body and I learned how to stop the negativity that I kept repeating to myself. I realized I could actually get control over my eating and my exercise. I still have a ways to go but when I look in the mirror now and see myself 30 pounds lighter and realize that I'm not prediabetic anymore? I still can't believe this is me.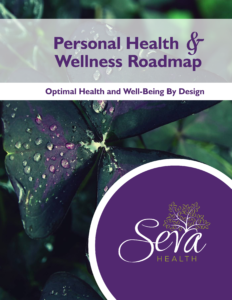 Description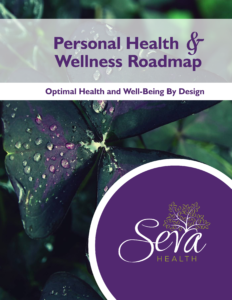 "Begin with the end in mind." ~ Steven Covey
The first step in reaching the state of health and well-being you desire is to shift your mindset from impossible to possible. A well crafted vision helps you gain clarity about what is most important in your life and get organized so that you can make your vision a reality. People who are organized and have clarity of vision take bolder, more decisive actions toward their goals.
The Personal Health & Wellness Roadmap will help you:
gain clarity about your life and purpose
explore your strengths, challenges and roadblocks
take an honest assessment of the eight domains of life that influence your health and daily habits the most
strengthen your confidence to take specific steps toward your health goals
identify the support you need to make the vision of your healthier lifestyle a reality
As you work through each step of your Personal Health & Wellness Roadmap you will craft a compelling vision that is backed by purpose, passion and clarity to set you on the path to action.